Things To Do Before You March
Here is a check-list of things you should do before you leave for Springfield to make sure you are safe, visible, and effective:

ONE: Watch This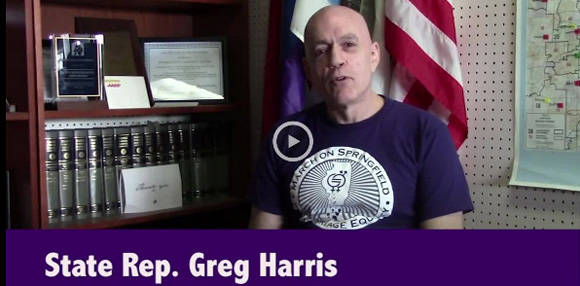 TWO: Download, Print and Read These

√ March for Equality and Lobby Day Tips
√ Lobby Day Petition
√ Map of Stratton House Office Building

THREE: Read the FAQ and Travel pages here on our website.

FOUR: Prepare for a day outside. You should bring:
√ Umbrella/Sunscreen/Hat (check the weather)
√ Clothing layers (check the weather). Purple is our color.
√ Extra batteries or portable power for phone/camera
√ Snacks, water, medications, cash (including quarters if parking on the street)
√ Portable chair if you need it

FIVE: Make sure you are visible - in Springfield and at home
√ Bring a home-made sign
√ Follow @IllinoisMarches and @IllinoisUnites on Twitter
√ Text ILUNITES to 585858 to get updates
√ Make sure you know how to tweet and Facebook from your smart phone
√ Memorize hashtags: #IL4m, #ILCantWait

SIX: Get Ready to Have Fun!

See you in Springfield.




To Purchase March merchandise, including t-shirts and hats, Click Here.

Here are 4 free downloadable March on Springfield posters for you to use:

March On Springfield We are Family Poster CLICK HERE
March On Springfield "Rock the March" Poster CLICK HERE
March On Springfield Lincoln Poster CLICK HERE
March On Springfield Multi Language Poster CLICK HERE
March On Springfield Somos Familia Poster CLICK HERE